The society
The society INDELT Costruzioni Elettroniche S.r.l was founded on 1976 with the main activity of developing, constructing, installing and maintaining VHF and UHF transmitters and transponders for radio and television applications.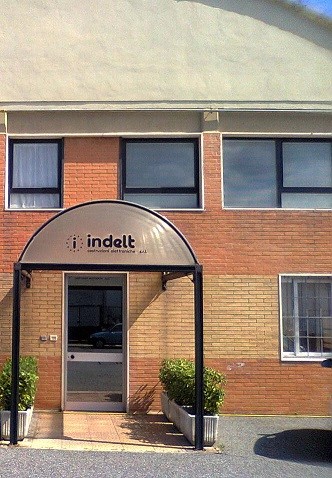 In the course of the years of activity it has always planned and proposed innovative solutions for such applications, until changing its own main activity field to the low frequency video applications. Since 1986 Indelt started developing and proposing innovative solutions in the field of the video and television automation systems and robotics.
The present production of robotics systems (cart machines) for ingesting and broadcasting purposes confirms INDELT as a worldwide leader company. Our production includes multiformat robotics for broadcasting and ingesting in all the available cassette formats as well as digital LTO Ultrium and Super DLT format robotics for data storage.
The acquired experience in this field and the technical preparation of our developers and engineers have concurred in producing smart systems with great satisfaction for the users. Also in the digital video fiels INDELT has developed and produced equipments dedicated to recording and reading of television video programs and has installed in the most important networks and independent television stations a great number of systems in T2, and more recently in MPEG2 format. All the systems include video servers, file servers and clients, with RAID protection and complete redundancy upon request.
The study, the planning and the mechanical realization of all the electronical, electrical, mechanical parts of our products and systems are entirely developed inside of our corporate structure. Also all the firmware and software necessary for the management of our systems is completely realized by our own internal resources. The high ratio in terms of quality, performances and cost make our products an obliged choice worldwide for all the system integrators..